About us
Aquasoli Headquarters

Our Philiosophy
The era of cheap fossil fuels is coming to an end. Engineering, government, the economy and households brace themselves for an increasing application of renewable energies. According to a study form the University of Heidelberg, Germany between 2030 and 2050 the point in time will come, when more than half of the world's required primary energy has to be covered by renewable energies.

We deliver the ground engineering for all plants and installations producing renewable energy - serving our private and public clients and the future generations.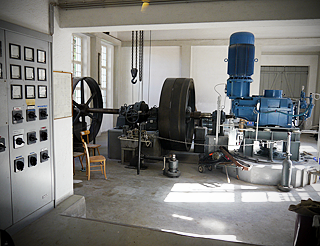 The Building
In accordance with our philosophy, the office building is fully provided with renewable energy: a 130kW-hydropower-generator delivers the electrical energy from an old mill stream.

A biomass burner is fired with woodchips and delivers the energy for heating and hot water of the whole building.

The building housed a grain mill from 1701 controlled by baron Max von Mayr, owner of the nearby castle of Harlaching, until 2007 when it was redesigned into an office building. The surrounding area of the mill is part of the "Natura 2000 Network".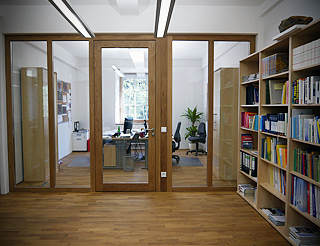 Office
Our bright and friendly office rooms are the adequate environment where our creative engineering team works out solutions of high quality.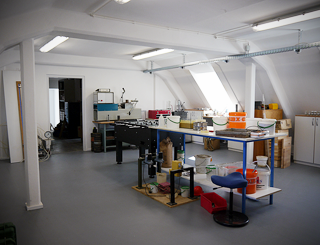 Laboratory
Our laboratory is equipped with all kind of soil mechanical testing devices to perform gradation lines (sieve and sedimentation analyses), Atterberg consistency, shear and compression tests, and to determine the water permeability of soils and ignition loss, ph-value, steel corrosion potential etc., Proctor / Ashtoo, and density in the lab and on site.

We are capable of performing any standard or specific tests related to the entire variety of soils.
Drill rigs and devices for dynamic penetration testing along with load cells and path sensors complement our field testing equipment.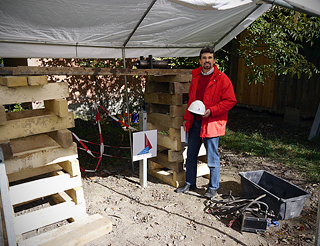 Field Test Area
Our field test area serves for long term analyses and 1:1 model tests in different soil types and varying soil conditions in terms of grain size distribution, density and consistency.