Blue Star of Betlehem? GREEN ENERGY DRIVES BLUE STAR ART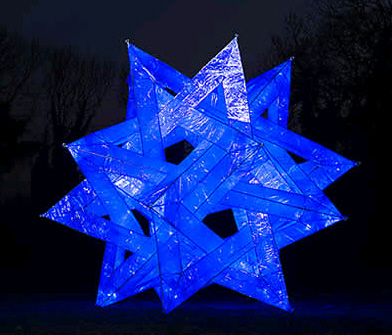 We wish you a merry Christmas 2014 and a blessed Happy New Year 2015!
AquaSoli wünscht Frohe Weihnachten und ein gesegnetes Neues Jahr!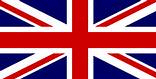 The Munich Artist Sigi Bußinger (www.sigibussinger.de) had a dream: His  work – a three meter large blue star – should start shining solely powered by renewable energy. At the Munich Headquarter of AquaSoli now this "green dream" comes true every evening: In the river of the Auer Mühlbach a 5 kW Microturbine plus an "on-shore" photovoltaik installation jointly deliver the necessary voltage for the art projekt. The PV installation was planned and errected by AquaSoli whose engineers are worldwide working for renewable energy projects (www.aquasoli.de). Both forms of energy – water as well as solar – are getting integrated by a special energy management system which charges the connected accumulators and supplies the "star art" of Sigi Bußinger with the necessary energy.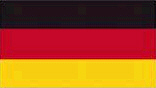 Der Münchner Lichtkünstler Sigi Bußinger (www.sigibussinger.de) hatte einen Traum: Seine bis zu 3 Meter großen Werke sollten nur durch die Kraft regenerativer Energie (er)strahlen. Am Firmenstandort von AquaSoli in München wird täglich von 17 – 22 Uhr dieser Traum Wirklichkeit: Im Auer Mühlbach schwimmt ein 5 kW Mikrowasserkraftwerk, entwickelt für Regionen ohne Anschluss an das Stromnetz: Am Ufer liefert eine Photovoltaikanlage Solarstrom für das Kunstprojekt. Die Solaranlage wurde geplant und errichtet von AquaSoli, deren Ingenieure weltweit für Projekte regenerativer Energienutzung arbeiten (www.aquasoli.de). Die beiden Energieformen Wasserkraft und Sonnenstrom integriert ein Energiemanagmentsystem, leitet es an die Kunstwerke von Sigi Bußinger und lädt die Akkus.