Building ground defects – Who should be held responsible?                                                                                                                                                                 
Across the world the risk due to ground defects is carried by different entities, for example in German-speaking countries, the Ordering Party is responsible for the risks arising from the properties of the soil; the additional costs occurring from poor soil and water conditions are borne by them. On the other hand, in English-speaking countries, it is somewhat easier for the Ordering Party to transfer the risk to the Construction company, but here, too, the risk of years of litigation between building parties can be minimized by engaging a qualified geotechnical engineering firm. It is therefore in the best interest of both to investigate the ground in sufficient detail and have a technically sound foundation design prepared by a geotechnical specialist…. 
AquaSoli already has almost twenty years of experience in designing foundations for ground-mounted solar installations. During test piling, AquaSoli's experienced team, in close to 30 countries around the world, has tested and evaluated several hundred thousand steel and concrete piles, helping to reduce foundation costs, geotechnical risks and improve the financing and insurability of solar projects.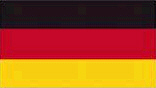 Baugrundfehler – Wer soll dafür gerade stehen?
Der Bauherr haftet in den deutschsprachigen Ländern für die Eigenschaften des Baugrundes; aus überraschend schlechten Baugrundverhältnissen resultierende Mehrkosten gehen zu Lasten des Bauherren. Daher liegt es in dessen ureigenstem Interesse den Baugrund hinreichend genau zu erkunden und einen technisch sauberen Gründungsentwurf durch ein geotechnisches Büro erarbeiten zu lassen. … In englisch-sprachigen Ländern hingegen fällt es dem Auftraggeber bzw. Bauherren etwas leichter, die Risiken auf die Baufirma abzuwälzen, aber auch hier lässt sich das Risiko jahrelanger Rechtsstreitigkeiten zwischen Bauparteien durch die Einschaltung eines qualifizierten Geotechnikbüros minimieren. AquaSoli hat nun mittlerweile fast zwei Jahrzehnte Erfahrung mit Baugrundgutachten ("Bodengutachten") für Ein- und Mehrfamilienhäuser, für Ingenieurbauwerke und mit der Gründungsplanung für Solarfreiflächen-Projekte. Während Proberammungen wurden vom erfahrenen AquaSoli-Team weltweit mehrere Hunderttausend Stahlpfähle und Betonpfähle in ca. 30 Ländern Probebelastungen unterzogen und ausgewertet.  Das hilft,  Gründungskosten & geotechnische Risiken zu senken und Finanzierbarkeit wie auch Versicherbarkeit herzustellen.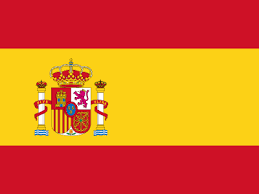 Defectos del subsuelo – ¿Quién debe ser responsable?
En los países de habla alemana, el constructor es responsable de las propiedades del subsuelo; los costes adicionales derivados de unas condiciones del subsuelo sorprendentemente malas corren a cargo del constructor. Por lo tanto, al cliente le interesa explorar el subsuelo con suficiente detalle y contar con un diseño de cimentación técnicamente sólido elaborado por una oficina geotécnica. … En cambio, en los países anglófonos es más fácil que el cliente transfiera los riesgos al constructor-propietario….AquaSoli cuenta ahora con casi dos décadas de experiencia en el diseño de cimientos para proyectos solares montados en el suelo. Durante el hincado de pilotes de prueba, varios cientos de miles de pilotes de acero y de hormigón han sido sometidos a cargas de prueba y evaluados por el experimentado equipo de AquaSoli en unos 30 países de todo el mundo. Esto ayuda a reducir los costes de cimentación y los riesgos geotécnicos y a establecer la financiabilidad y la asegurabilidad.

Défauts du terrain de construction – qui doit en répondre ?
Dans les pays germanophones, le maître d'ouvrage est responsable des propriétés du sol de fondation ; les coûts supplémentaires résultant de mauvaises conditions de sol surprenantes sont à la charge du maître d'ouvrage. Il est donc dans l'intérêt de ce dernier d'étudier le terrain avec suffisamment de précision et de faire élaborer un projet de fondation techniquement correct par un bureau géotechnique. … Dans les pays anglophones, en revanche, il est un peu plus facile pour le client de reporter les risques sur le maître d'ouvrage…AquaSoli a maintenant presque deux décennies d'expérience dans la planification des fondations pour les projets solaires au sol. Au cours des essais de battage, l'équipe expérimentée d'AquaSoli a soumis à des charges d'essai plusieurs centaines de milliers de pieux en acier et en béton dans environ 30 pays et les a évalués. Cela permet de réduire les coûts de fondation et les risques géotechniques, ainsi que d'établir la viabilité financière et l'assurabilité.


Defectele subsolului – Cine ar trebui să fie responsabil?
În țările vorbitoare de limbă germană, clientul este răspunzător pentru proprietățile subsolului; costurile suplimentare care rezultă din condițiile surprinzător de proaste ale subsolului sunt suportate de către client. Prin urmare, este în interesul clientului să exploreze subsolul suficient de detaliat și să obțină un proiect de fundație solid din punct de vedere tehnic pregătit de un birou geotehnic. … Pe de altă parte, în țările vorbitoare de limbă engleză, este ceva mai ușor pentru client să transfere riscurile către constructorul-proprietar….AquaSoli are acum aproape două decenii de experiență în proiectarea fundațiilor pentru proiecte solare montate la sol.  În timpul încercărilor de batere a piloților, câteva sute de mii de piloți din oțel și piloți din beton au fost supuși la sarcini de testare și au fost evaluați de echipa experimentată AquaSoli în aproximativ 30 de țări din întreaga lume. Acest lucru ajută la reducerea costurilor de fundație și a riscurilor geotehnice și la stabilirea finanțabilității și asigurabilității.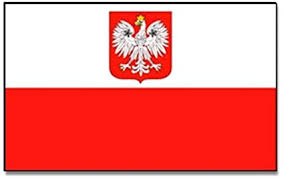 Wady gruntów budowlanych – kto ponosi odpowiedzialność?
W krajach niemieckojęzycznych za ryzyko wynikające z właściwości gruntu budowlanego odpowiada zleceniodawca; dodatkowe koszty wynikające z złych warunków gruntowo-wodnych ponosi on. Z drugiej strony w krajach anglojęzycznych zleceniodawcy jest nieco łatwiej przenieść ryzyko na wykonawcę. Dlatego też w interesie obu, zleceniodawcy i wykonawcy, leży szczegółowe zbadanie gruntów i zlecenie biuru geotechnicznemu sporządzenia prawidłowego pod względem technicznym projektu fundamentów… AquaSoli posiada już prawie dwudziestoletnie doświadczenie w projektowaniu fundamentów pod naziemne instalacje solarne. Doświadczony  zespół AquaSoli poddał podczas próbnego palowania kilkaset tysięcy pali stalowych i betonowych w około 30 krajach próbom obciążeniowym i dokonał ich oceny co pomogło obniżyć koszty fundamentów, ryzyko geotechniczne oraz poprawić finansowanie i ubezpieczalność projektów solarnych.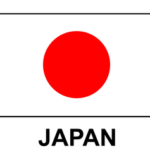 建物の地盤の瑕疵 – 誰が責任を負うべきか?
地盤の欠陥によって生じるリスクの責任を誰が負うのかは国によって異なります。例えば、ドイツ語圏では、土壌の特性から生じるリスクは発注者の責任であり、地盤及び地下水の状態が悪いことから生じる追加費用は発注者の負担となります。一方、英語圏では、発注者が建設会社に責任を求めることも、ある程度容易です。
したがって、地盤を十分に詳しく調査し、専門家が技術的に確かな基礎設計を行うことが、両者にとって最善の利益となるのです。AquaSoliは、地上設置型太陽光発電システムの基礎設計において、すでに20年近い経験を持っています。引抜試験の際、AquaSoliの経験豊富なチームは、世界30カ国近くで数十万本の鋼杭とコンクリート杭を試験・評価し、基礎費用及び地盤リスクを低減し、ソーラープロジェクトの融資と保険加入を改善するために貢献しています。